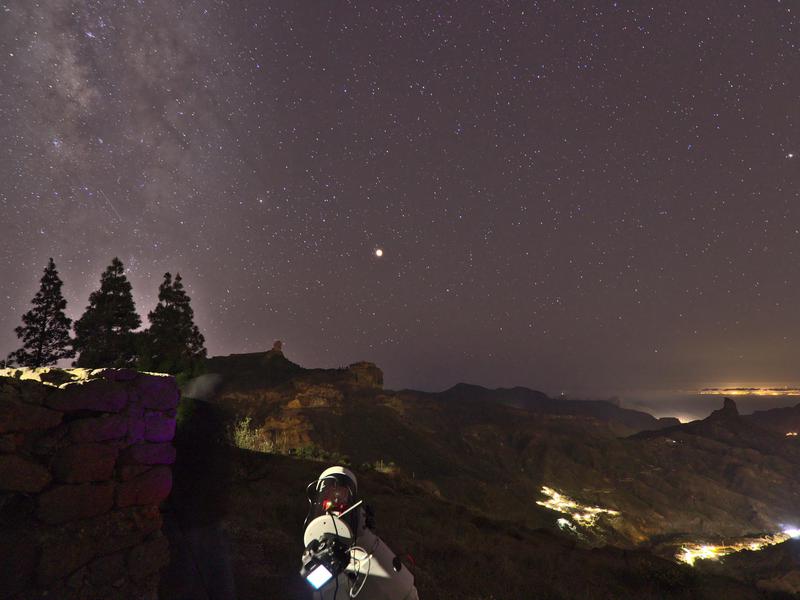 © Oliver Gutiérrez . CC BY-NC-SA 4.0 license. Published May 26, 2022, 8:20 p.m. and taken May 16, 2022, 4 a.m.
Details
Capturing the total eclipse of the Moon in May 2022 in Gran Canaria peaks zone. You can see the Roque Nublo to the left, the Roque Bentaiga on the right and far in the background you can see Tenerife and the Teide peak.
One 30s take at f2.8 ISO800 with a light processing to contrast the Milky Way and brighten the shadows of the landscape.
Gear
DSLR : Canon 1300D
Lens : Tokina 11-20mm f2.8
Galleries this photo belongs to