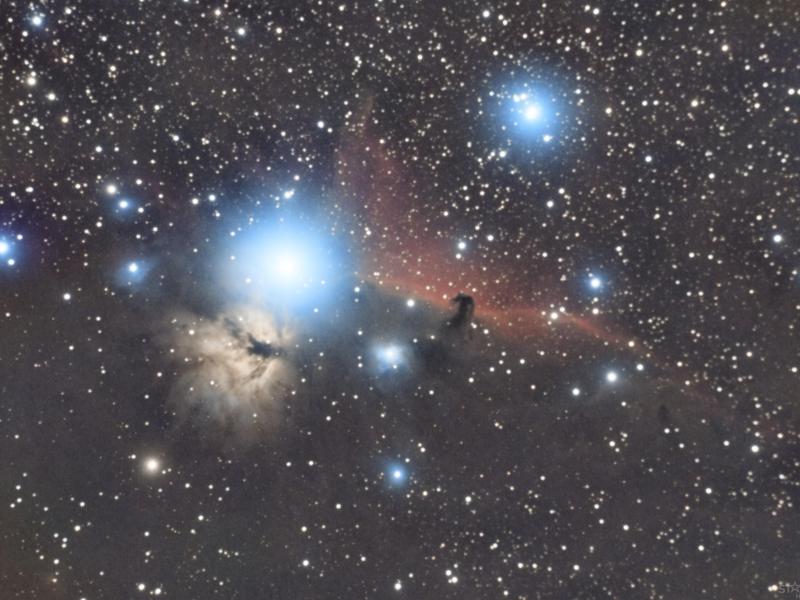 © Oliver Gutiérrez . CC BY-NC-SA 4.0 license. Published Oct. 24, 2020, 6:39 p.m. and taken Sept. 29, 2019, 4:30 a.m.
Details
This image of the Flame and Horse Head nebula has several flaws that made the image very difficult to process, and the result has been quite poor.
30x300s Gain 120
There are two big problems with the image:
The telescope went out of focus before starting to shoot and all images were out of focus
I captured the images with an unfiltered camera and did not use an IR/UV filter, so the stars, which already looked large due to the blur, look even larger due to the "star bloating" effect that I explain in the article about filters for astrophotography.
Gear
Guiding camera : ASI120MC-S
Mount : AZ-GTI
Refractor telescope : Skywatcher Evostar 72ED
Astronomic camera : ZWO ASI294MC-Pro
Image field data
Center AR : 85.255
Center Dec : -2.273
Pixel scale : 4.282 arcsec/pixel
Radius : 1.427 degrees
Orientation : Up is 84.797 degrees E from N
Sky plot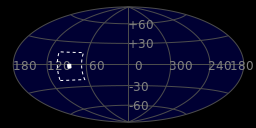 Galleries this photo belongs to